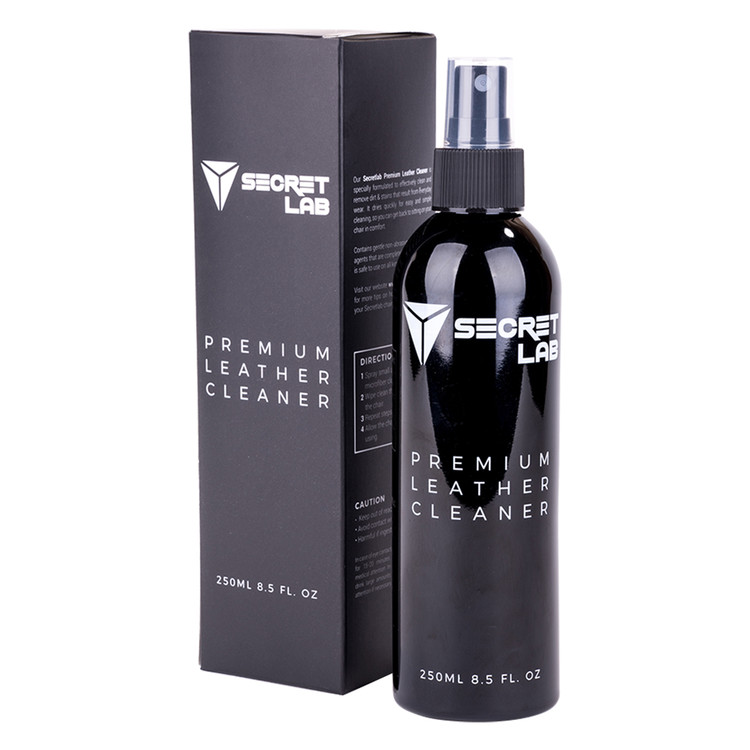 Secretlab Premium Leather Cleaner
Non-Direct Pricing (why?)
Sale Pricing
Direct Pricing
(why?)
New Year Deals

Secretlab TITAN Evo 2022 Series


Secretlab Classics


Secretlab SKINS

$30 OFF
Select1 Secretlab SKINS models.

NeueChair™

$40 OFF
All NeueChair™ Silver and Obsidian models.
Direct Pricing
Direct Pricing
Buying direct means you enjoy a price that excludes up to 25% in middlemen costs.
Fuss-free Shipping
Free Shipping
Free shipping when you buy direct from Secretlab.
Excludes Secretlab SKINS - Charcoal Blue, BLACK³ (Size XL), Soda Purple (Size S), League of Legends Star Guardian (all sizes), Cyberpunk 2077 (Sizes R & XL), The Witcher (Sizes R & XL), Games of Thrones House Targaryen (all sizes) and Dark Knight (Size R) Editions for TITAN Evo 2022
Quantity
In Stock
Low Stocks Remaining
Pre-Order -
Out Of Stock
Not Available
Register Interest
Notify me when the product is back in stock.
This product is not available at the moment, but you can register your interest and we will notify you if it becomes available!
Thank you! We will notify you when this product is available.
Something wrong happened, please try again!
---
Features
Specially formulated to effectively clean and remove dirt and stains from your Secretlab leatherette or NAPA leather chair.
Gentle, non-abrasive cleaning agents are safe to use on all kinds of leather.
Water-based solution is gentle on your chair and skin for safe and easy cleaning. Use with Secretlab Leather Wipes for the most thorough cleaning.
Specifications
1x 250ml spray bottle of leather cleaner
1x microfiber cloth
Directions of Use
Spray small amount onto a dry microfiber cloth.
Wipe clean the leather surfaces of the chair.
Repeat steps 1 and 2 as needed.
Allow the chair to air-dry before using.
Check out our Aftercare Guide for more tips on how to clean and maintain your Secretlab chair.
This product is unavailable in your region.