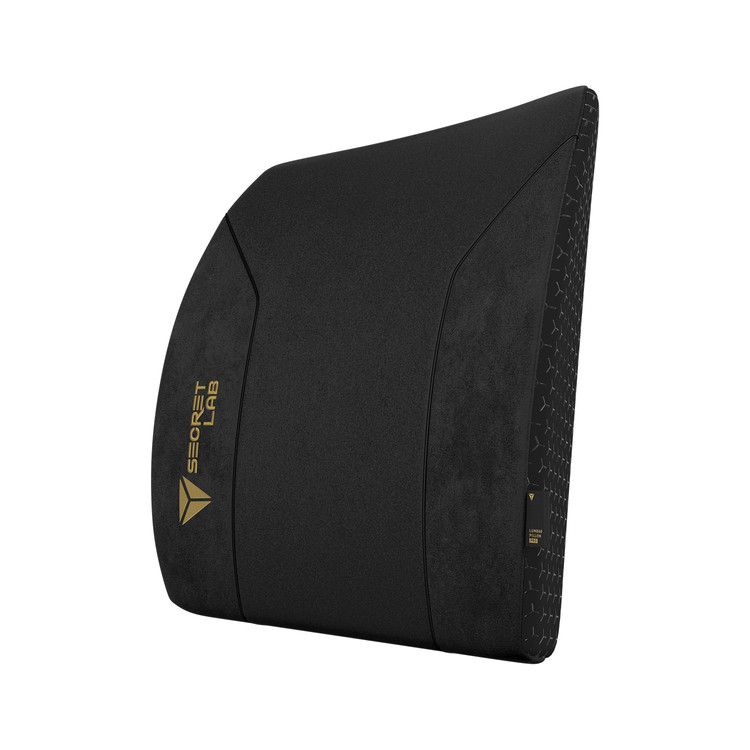 Secretlab Lumbar Pillow Pro
Non-Direct Pricing (why?)
Sale Pricing
Direct Pricing
(why?)
Quantity
In Stock
Low Stocks Remaining
Pre-Order -
Out Of Stock
Not Available
Register Interest
Notify me when the product is back in stock.
This product is not available at the moment, but you can register your interest and we will notify you if it becomes available!
Thank you! We will notify you when this product is available.
Something wrong happened, please try again!
---
Features
Features an ergonomic arch that complements the integrated 4-way L-ADAPT™ Lumbar Support System in the Secretlab TITAN Evo 2022 for enhanced back support.
Designed for a snug and secure fit against your chair.
Cooling gel-infused memory foam for enhanced thermoregulation.
Specifications
396mm (W) x 355mm (H) (15.6" x 13.9")